What's on at the Centre
Here at Crickhowell Community Centre we have a number of groups running through the week.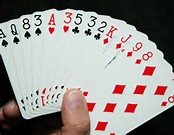 Monday
7pm - Bridge Club
http://crickhowellbridgeclub.org.uk/information/
7pm - Brecon Badminton 
If you are looking to join a new club, play matches or improve fitness whilst enjoying sport then please call in and speak to members of the club
- new members are welcome.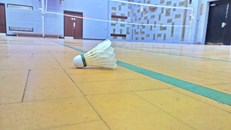 7pm - Soccer Sixes (6-a-side Leagues)
New 5aside league starting in Crickhowell on Monday Evenings at Crickhowell Community Sports Centre 3G!!
To get your team involved please contact Matt on 07807168390 or register for FREE at www.soccersixes.net/teams/sign_up/26788?code=fb
https://www.facebook.com/Crickhowell-Soccersixes-802636573230521/?hc_ref=PAGES_TIMELINE&fref=nf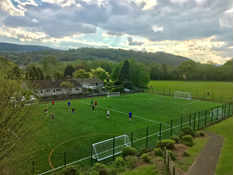 Tuesday
3.30pm - Crickhowell Community Gymnastics (Secondary School Age)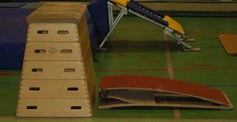 After school beginners gymnastics class - booking essential as very popular (class also available on Thursday for Primary School age)
4.30pm - 6pm - Girls Football - Turn up and play with Merthyr Town  

Welcome to turn up and join in on the day. A great way to develop skills and technique with qualified Coaches from Merthyr Town  
6pm - Junior Dance Class - Dance Beats
For more information please refer to the link below.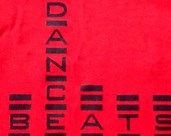 https://www.facebook.com/dancebeats12/
Wednesday
6pm - Learn the Ukulele - Ian Cooper - uskulele@gmail.com - 07977 588183 - Drama Studio
Ukuleles available or bring your own. 
6.30pm - Pilates - Dance Studio with Sheena Walker-Roberts
Booking required - sheenawalkerroberts@hotmail.co.uk
7pm - 8.30pm  Crickhowell Netball - Very chilled, bit of fun, all abilities welcome aged from 16yo! £3.50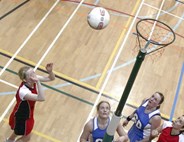 Thursday
4.45pm - Crickhowell Community Gymnastics (Primary School Age) - age in the Sports Hall, booking essential as very popular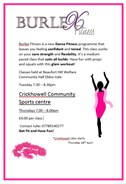 7pm - Burlex Fitness - In the Dance Studio with Julie - 07789 140277 
A dance fitness programme that leaves you feeling confident and toned - This class works on your core strength and flexibility. It's a medium paced class that suits all builds. Have fun with props and squats with this glam workout. £4 
8pm - Crickhowell Badminton Club
Welcome new members so feel free to pop in a speak to the club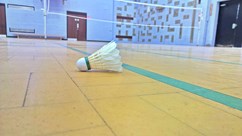 Friday
4pm - Tennis Coaching - 4- 8 years
5pm - Tennis Coaching - 9 years and over
Love tennis? Then why not come alont to the fantastic tennis coaching sessions held weekly at the centre. The coaching sessions focus on learnign the basics of tennis as well as the agility, balance and coordination.
For more information please contact Chris Hill 07713 152658 or email chrishilltennis@aol.com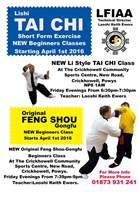 6pm - Crickhowell Junior Badminton
Welcome new members so feel free to pop in a speak to the club
6.30pm - Beginners Tai Chi and Feng Shou - Keith - 01873 831 241
New members always welcome.
 *** NEW CLASSES BEING ADDED ALL THE TIME ***
All classes open to public, booking recommended but not essential.
For any further details, or to schedule your own class, please contact us here at the centre.